WEB SITES


case study: NIRVANA
personal sites
unpublished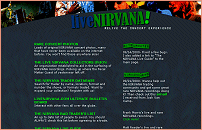 LIVENIRVANA.COM
This summer I worked as the designer for an ambitious NIRVANA-fan project. I have been part of the NIRVANA online fan community for some time and tried to do something refreshing but still relevent.

Through this project, I also gained experience with working with a domain level site.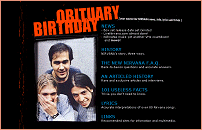 OBITUARY BIRTHDAY
My first site, an ongoing expariment as I learn new things. It was semi-redesigned to commemorate it's relaunch as part of LiveNirvana.com.
close window